Back To Our Services
Welcome to Garage Door Repair Babylon, where we're devoted to delivering you all of the best garage door installation, repair, maintenance, and Babylon garage door replacement services that you will ever need. Instead of treating you like a customer, we believe in treating you like a friend and neighbor since that's actually what you are. We work and live in Babylon, just like the more than twelve thousand others who have settled in this quiet Long Island hamlet. Since the late sixteen hundreds, people have cherished the life that Babylon provides, and we strive to make even the most complicated Babylon garage door installation or replacement a simple matter.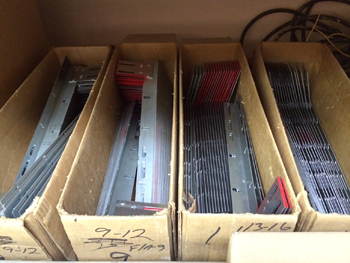 24/7 Services
There are a number of different types of Babylon garage door replacement you may find yourself in need of, and we can help with all of them.
Openers – Door openers are the brains that drive the basic function of your garage door, and if one stops working it can be a serious hassle. We offer Babylon garage door opener replacement and repair at affordable prices, and are familiar with all major brands of openers on the market today.
Springs – Babylon garage door springs replacement is another major issue that will need to be addressed as well. There are two basic types of springs on a door – extension and torsion. The torsion spring removes some of the weight from the opener while the extension springs help with the raising and lowering of the door itself. We can provide help with either type of Babylon garage door spring replacement.
Panels and Glass – Babylon garage door windows are a common sight, and let light into your garage and allow you to check out what's going on outside. They can also become broken, and at Garage Door Repair Babylon we can replace your garage door windows in Babylon quickly.
Total Replacement – Of course, there are times when you just need or want a brand new door. We offer full garage door replacement in Babylon, helping you get the door you want. We offer aluminum garage doors, steel garage doors, and wood garage doors of all sizes and types. From plain to decorative, we can give your garage the facelift you want.
Back To Our Services